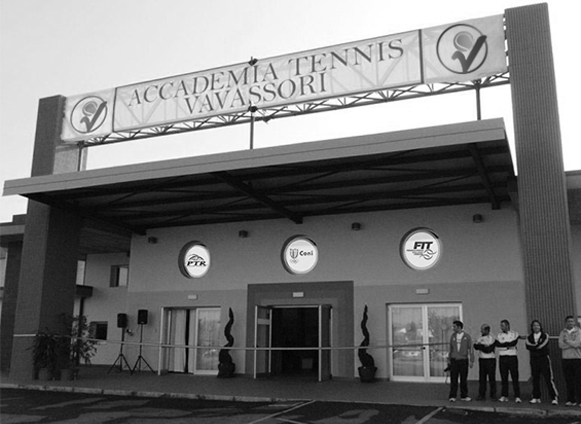 "To become a good tennis player you must first respect the commitments, carry them out with the utmost professionalism and be happy to be part of a motivated group."
VALUES
At Vavassori Tennis Academy we give great importance to the values that we consider fundamental for the human and sport growth of our students.
We strongly believe in our approach, but we are also aware that to face life as well as sport career one should possess inner strong values.
From this basic consideration derives our HANDBOOK FOR THE ATHLETE
We have also drawn up a scale of values which we ask our students to keep in consideration:
1ST PLACE – MORAL ISSUE
Your parents have the only obligation to grant you the sustenance, a house to live in and school education.

The chance your parents give you to practice your favorite sport, is a PRIVILEGE.

For this reason you have to honor your parents sacrifice by maximizing your effort at all times of your daily workout.
2ND PLACE – MENTALITY PROFESSIONAL
Motivation to improve your performance quality and to aspire to become a professionist can be only obtained by:
A stead attendance to the training

Willingness to participate to additional training

Not feeding the culture of alibi

Keep in mind the Decalogue posted at the entrance of the Academy
3RD PLACE – THE MOTIVATION
The technical staff that follows you every day will be even more motivated and involved in your project realizing you are happy and proud to be part of Vavassori Tennis Academy and you gladly show this to others.
4TH PLACE – RESPECT
You will be a good player only if you respect your commitments, if you carry them on and you'll be happy to be part of a motivated group.