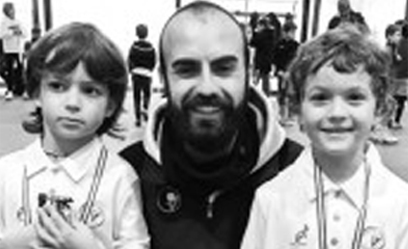 "The Vavassori Kids System is the exclusive method adopted for youngsters at all Vavassori Tennis sports centers"
The methodology of the Vavassori Kids System unites all the courses for youngsters currently available at the Vavassori Tennis sports centers focusing on the main "critical points" to consider in the training of young tennis players.
The first handle with which the student becomes familiar with the Kids System is the "Continental".
The first technical shots performed and perfected during training are the service and the volleys; the first shots to rebound, forehand and backhand.
All this, in the perspective of five main TECHNICAL OBJECTIVES:
Balance
Linear openings and horizontal movement of the racket
Transfer of body weight
Action of the non-dominant limb
Executive timing
The Vavassori Kids System is available at:
Vavassori Tennis Academy
V. Kennedy
Palazzolo sull'Oglio
25036
Brescia
T.C. Ambrosiano
V. Feltre, 33
20134
Milano
Canottieri Mincio
V. Santa Maria Nuova, 15
46100
Mantova
CS Bonacossa
V. Mecenate, 74
20138
Milan
And at the Milanosport centers:
Washington Tennis Center
V. Caboto, 6
20121
Milan
CS Lido
P.le Lotto, 15
20148
Milan
CS Cambini Fossati
V. Cambini, 4
20132
Milan
CS Saini
V. Corelli, 1
20134
Milan